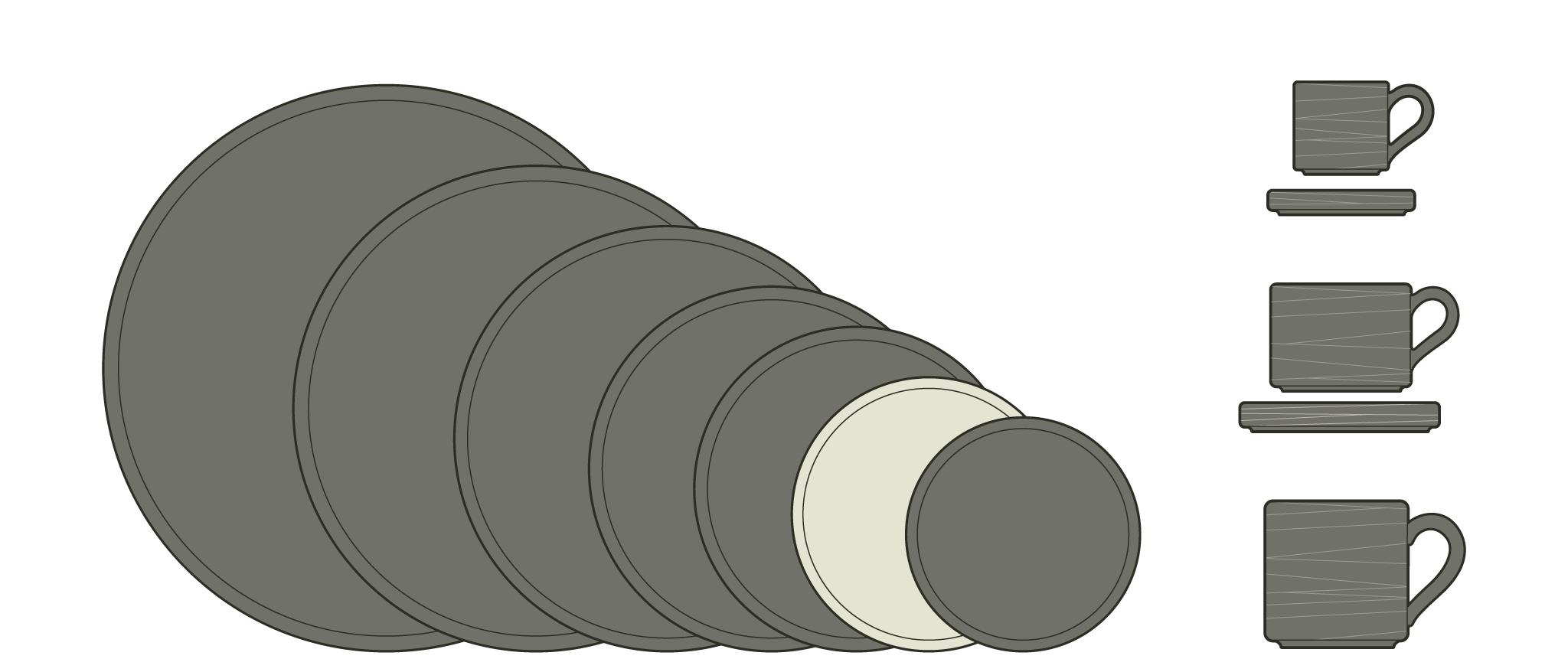 G06 WET GRASS Dessert plate
Delicious things love this smaller plate size - a couple cookies, 
a small slice of pie, a scone.
- Size: 6 ¾" diameter
- Microwave, dishwasher and warm oven safe
- Durable and chip-resistant porcelain
- Available in seven glaze colors
- Handthrown one at a time, slight variations are to be expected
In Stock items typically ship in 2 to 3 days.
Made to Order turnaround times vary between 1 to 4 months, depending on the size of the order. Teresa will contact you with an estimated delivery date.
the collection
WET GRASS stackable pieces, reminiscent of Massimo Vignelli's plastic Hellerware dishes, have textured exteriors like blades of grass flattened after a rainstorm. The distinctive, high-sided bowls add drama to the table setting and provide roomy vessels for layered salads. Cooks with an eye for detail will enjoy using Wet Grass plates to showcase seared meats or fish with vibrant, roasted vegetables.